A good structural engineer is an integral part of the team, but many home builders and buyers might not realize what they do and how important they are to creating a happy place to live. Structural engineers work closely with homeowners to build the home of their dreams. The engineer will help you select good materials to work with and structural members with enough strength to safely support your walls and everything inside. If you are still unsure what a structural engineer does or what type of residential structural engineering services are important to your home project, we will do our best to answer all the most pressing questions.
Intrax Consulting Engineers offers leading structural engineering services to complement PredictSite's site classification for the full end-to-end offering, and assist all your home building needs. Check out Intrax's scope of structural engineering services here. 
Whether you are starting from scratch or looking to develop your property, you will

 

likely

 

need

 

structural engineering services

 

for the following:
Multiple Storey Houses and Duplexes

 
Architectural Luxury Homes
Alterations and Additions of Existing Structures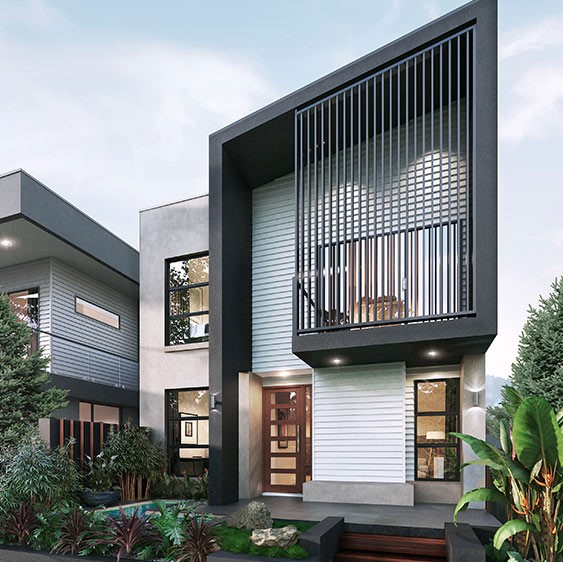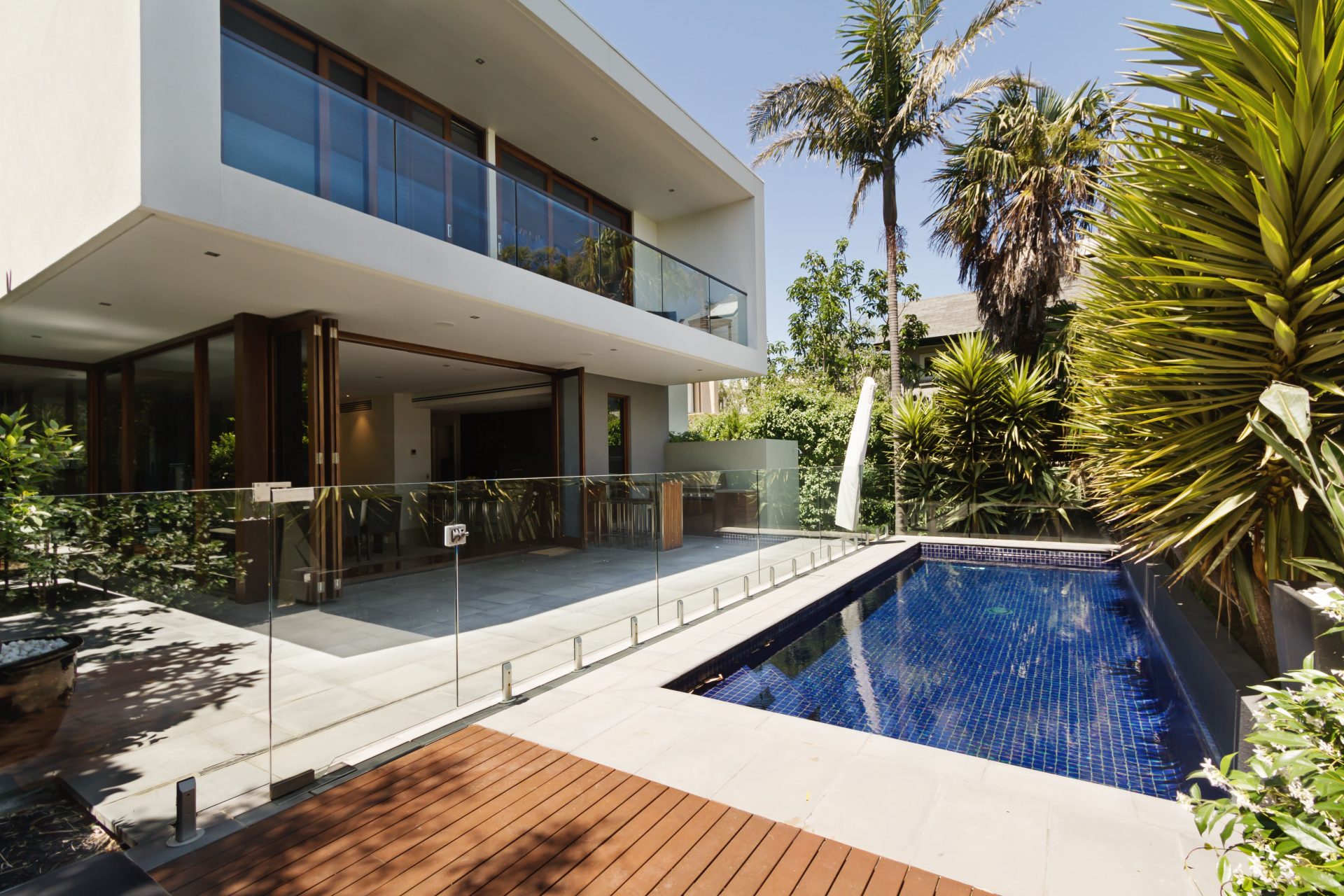 Retaining Walls (New Design and/or Remediating Existing)
Alfresco Areas such as Gazebos and Patios
Outbuildings such as Sheds
The following developments will likely require civil engineering services

: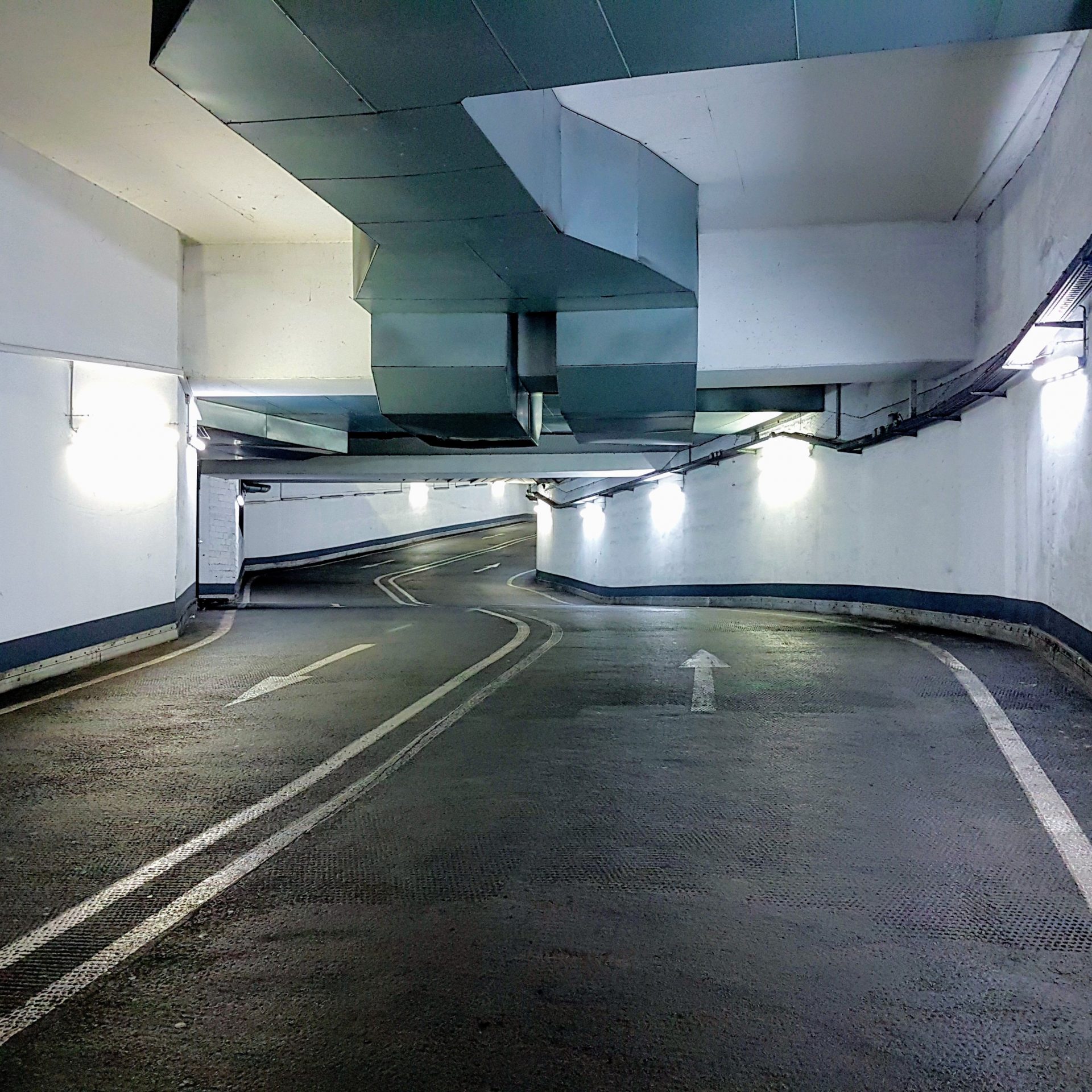 Driveway and Carpark Design
Certification scaffold and form work
Storm Water Drainage and Collection Systems
Storm Water Detention (OSD) and Retention Basins
Water Distribution Systems
Erosion and Sediment Control Plans
Structural Engineering FAQs
What is structural engineering?
Structural engineering is the discipline of engineering that deals with the design and analysis of buildings and homes and the materials of which they are constructed. Structural engineers work with concrete, steel, timber and other non-traditional building materials like bamboo or aluminium. There are many different structural engineering design services, including member sizing, plans preparation, inspection and construction support. Working with a good structural engineer will save you a lot of headaches and allow you to maximize your home's potential.  
Why do I need a structural engineer?
If you are building a new home or making significant modifications to your existing home, you will need a residential structural engineering services to make sure that it is safe for people to inhabit. If you don't work with a structural engineer, you can't safely guarantee that your home won't collapse or deteriorate quickly once you're living in it. The structural engineer will give you the calculations and plans to build your home safely and confidently.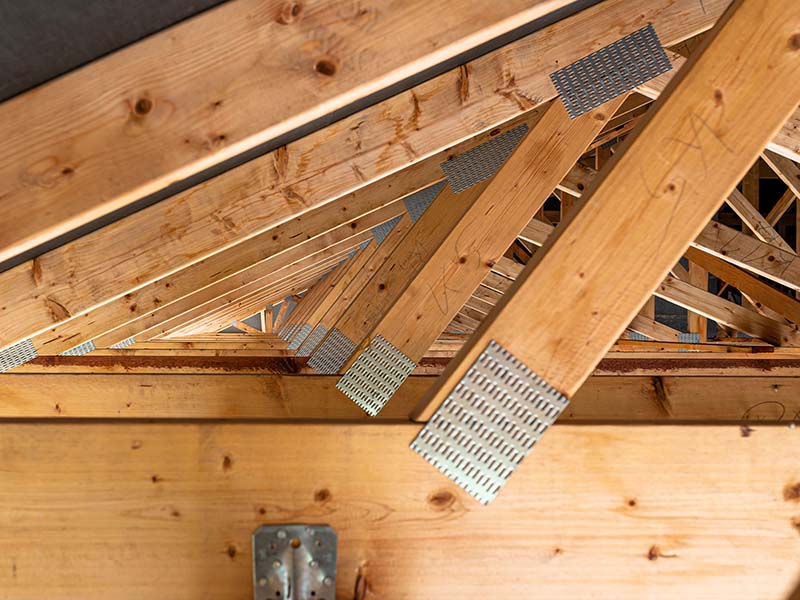 When should a structural engineer be engaged?
A structural engineer will need to be engaged at different stages of the project depending on whether or not you are doing a total new build or renovating an existing home. If you are building a new home, you should engage a structural engineer as soon as you have drawings and renderings from an architect. 
It will be the engineer's job to help bring these architectural drawings to life safely. If you have an existing home that you want to renovate, you'll need a structural engineer if you're planning to make major changes to the structural frame, like removing a wall. You should also reach out to a forensic structural engineer if you notice cracks forming in your foundation or see signs of distress in load-bearing members. 
What is the difference between a structural engineer and civil engineer?
Civil and structural engineering design services have plenty of overlap, but the engineers involved have different roles when it comes to home construction. The structural engineer's job is to analyse and detail all of the structural members and components that will carry load – like the roof, walls, foundations and columns. The civil engineer's responsibilities include determining the correct grading for the site, designing utility connections for sewer and water and the roadways that carry traffic into and out of the neighbourhood. 
When 
do I require the services of a structural engineer?
The structural engineer's scope of services is quite wide ranging when it comes to home construction. A good structural engineer will bring you through your project smoothly from preliminary design and planning to final construction. If you are breaking ground on a brand new home, seek out structural engineering design services very early in the process to ensure that what you are envisioning with your architect can actually be practically built. If you already own a home, you will need a structural engineer if you are planning to make major changes like removing a wall or building an addition. A structural engineer can also help if you begin to notice defects or damage to your home.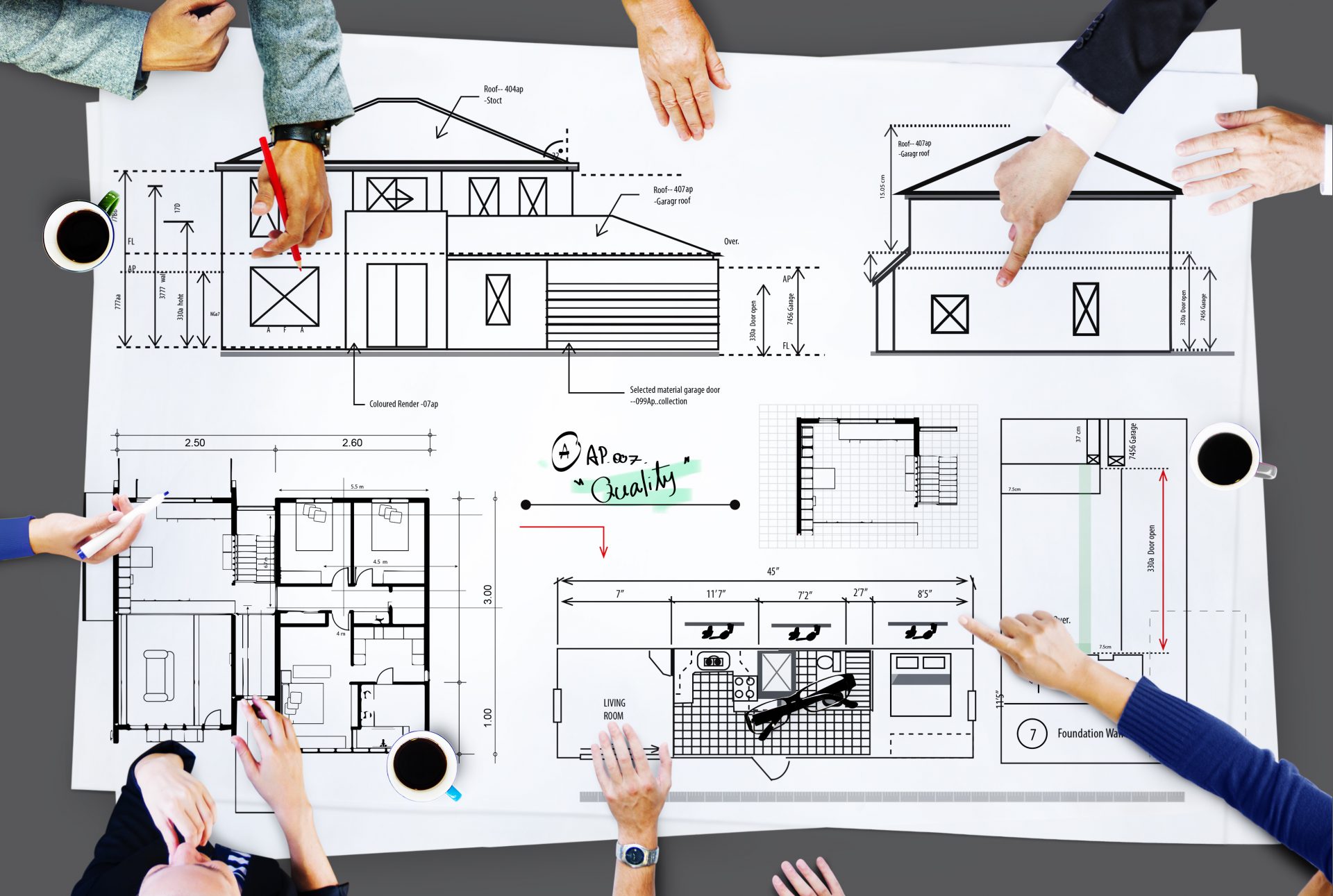 What are signs of signs of structural damage to a house?
There are some defects that will stand out like a sore thumb when you're walking around your house. If your home has been damaged by fire or a storm, you might see a sagging roof, broken windows or collapsed walls. Other signs of structural damage may not be so noticable, but will be easily spotted by a trained forensic structural engineer. Older homes commonly have settlement damage to the foundations and walls. If this is the case, you'll be able to see small, irregular cracks in the mortar or drywall. The floors might also be sloping. While these signs may not seem major, it's important to get them checked out sooner rather than later to avoid larger and more costly structural issues later down the track.  
What are the structural irregularities?
The most prevalent structural irregularities that you may have to deal with as a homeowner are settlement cracks to your foundation, basement walls or load-bearing walls and columns. After many years, your home will begin experiencing differential settlement, which results in cracks forming in the concrete. The cracks form when stresses are not distributed evenly. These kind of cracks aren't an indication that your home is in danger of falling down, but can become worse if not checked. A forensic structural engineer can work with you to determine what's causing the cracks, come up with a solution and repair the cracked concrete. More significant structural irregularities that will require an engineer's attention include sagging eaves, column buckling or cracking to a main floorbeam. 
How much does a structural engineer cost in Australia?
The cost of securing the structural engineering design services from a qualified engineer in Australia will vary depending on which part of the country you are working and the scope of the project. You will also have to be willing to pay more to work with the best of the best firms in the country. A typical structural engineer's base rate in Australia will be $150 per hour, but more complex jobs that require more involvement from senior engineers could come in over $250 per hour. The quality and rigorousness of the work will be reflected by the price. You'll want to make sure to check in with several candidates who have good reputations and reviews before signing a contract. 
How long does a structural engineer's analysis report take?
A thorough structural engineer's inspection can typically be performed in a single work day for a single-family home. Depending on the depth of the analysis required for the report, you may expect to get your full report back within one or two weeks. That also depends on the structural engineer's overall workload. A more in-depth report that requires calculations and drawings may take multiple months. A good structural engineer won't rush through your inspection report and will make sure that nothing is missed, so it's ok to wait.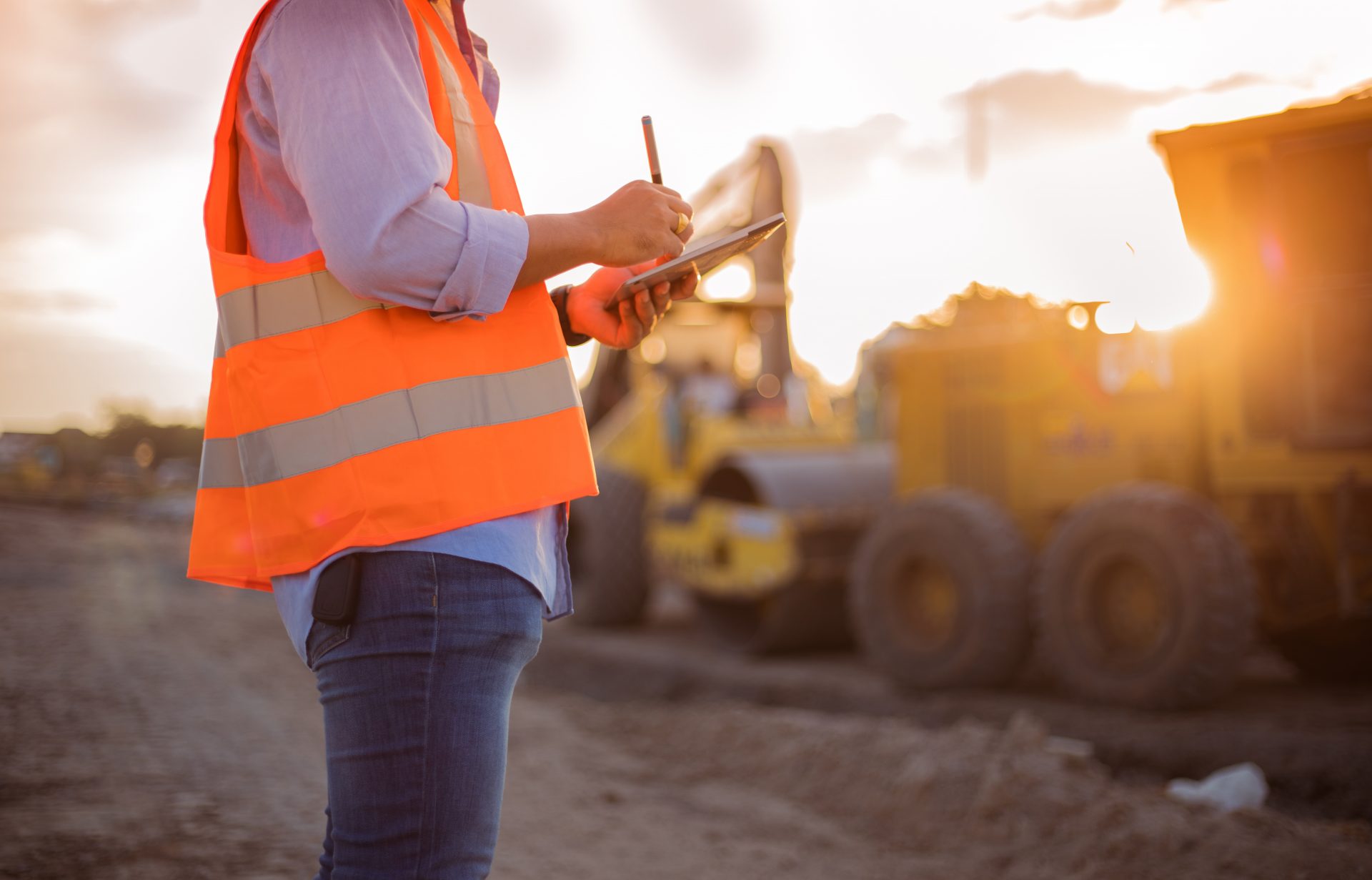 How much does a structural engineer's inspection cost?
A structural inspection for a small home should not cost more than $1,000, but a larger building inspection could cost much more depending on the total size and complexity of the structural system. When seeking out structural engineering services for a residential inspection, make sure they agree to provide a full report summarizing their findings. This whole package should cost between $1,000 and $1,500. Find a reputable structural engineer to work with so that your inspection report doesn't miss any important details. It's worth the price. 
Should I hire a structural engineer when I'm buying or selling a home?
It's never a bad idea to give yourself as much data to chew over when you're making an important purchase like a home. On the homebuying side, it is imperative to have a high level of confidence that the home is safe and structurally sound. Key areas to focus on are the roof and load-bearing walls and foundations. A structural engineer will be able to evaluate the key members and ensure that you will not find yourself needing to make significant repairs. For the seller, hiring a structural engineer to produce a full inspection report is a good way to back up your asking price.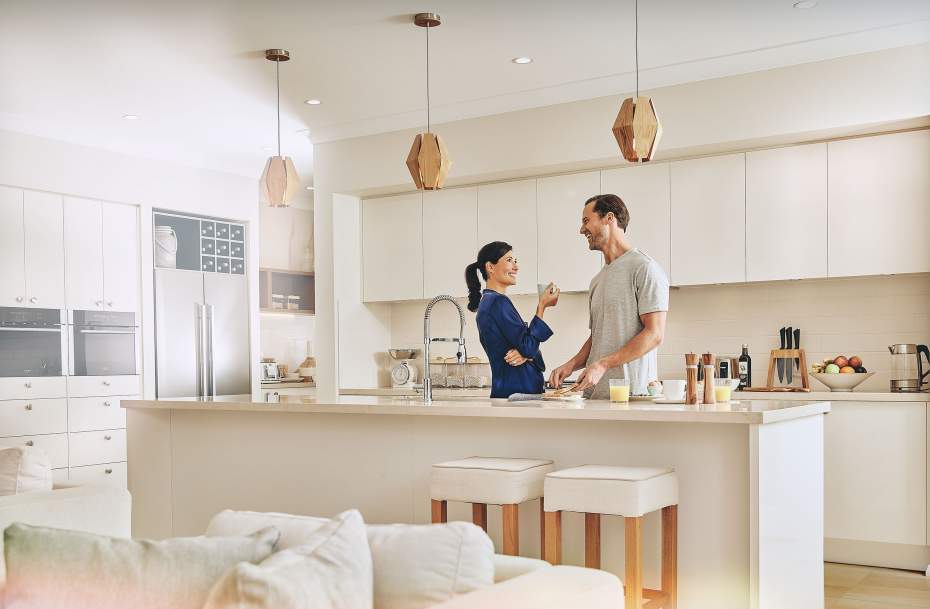 Predictsite by Intrax is rapidly emerging as one of the best resources for homebuilders and buyers in Australia. We offer sophisticated site classification services to meet our clients' needs. Our team of talented engineers are proud to serve the homebuilding industry in Sydney, Melbourne, Brisbane and Adelaide. 
Join the dozens of home builders and developers who have turned to PredictSite and Intrax to cut down on their geotechnical costs, provide faster, more accurate estimates, refine their slab designs and determine how best to address problematic soils. View our services here.