Are you thinking of constructing a luxury home in Australia's fastest-growing city, Melbourne? Whether you want to build a new home or reshape your old property, luxury home builders will help you to achieve the home of your dreams.
A luxury home is one whose amenities will allow its owner to feel lavish. The word 'Luxury' brings various conveniences like saunas, pools, in-house gyms, game rooms, tennis courts, and many more. Luxury Home is not a matter of accident, and one has to put a lot of effort into designing and constructing luxury homes. Your home should be designed in such a unique way that it contains all the features which will make you call it uniquely yours.
Some of the key features are listed below that will transform your home from standard to luxury:
●     Location
●     Floor Plans
●     Amenities
●     Luxury Kitchens
●     Eco-friendly Homes
●     Game And Theatre Rooms
●     Indoor spaces
These days, luxury homes are more than just a place. Each tailored feature should provide you an excellent and comfortable place to live in. One of the reasons people prefer to buy luxury homes is that it is the best investment – the kind of asset that increase in value with time.
Designing your luxury home as per your needs can be a challenging and exciting decision and therefore a crucial task. It would be best if you had the builder who does everything to provide seamless work.
To choose the right luxury home builders, you need to be aware of their work and reputation. Here is a list of the top luxury home builders which will make it easy to decide the best for your luxury home construction.
Top 10 Luxury Home Builders
This list has been specially curated to include the top luxury home builders in Melbourne and greater Victoria. You can rely on these luxury home builders for your new home construction.
1. Christopher Burton Luxury Homes
Christopher Burton Luxury Homes is one of the best luxury home builders in Melbourne. CBLH has excellent experience, resources, and expertise to build homes on the river, beach, or waterfront. They always focus on providing the latest, innovative and practical luxury home designs to their clients. It's no wonder are known as design masters. You can visit their luxury model homes to experience the Luxury home difference.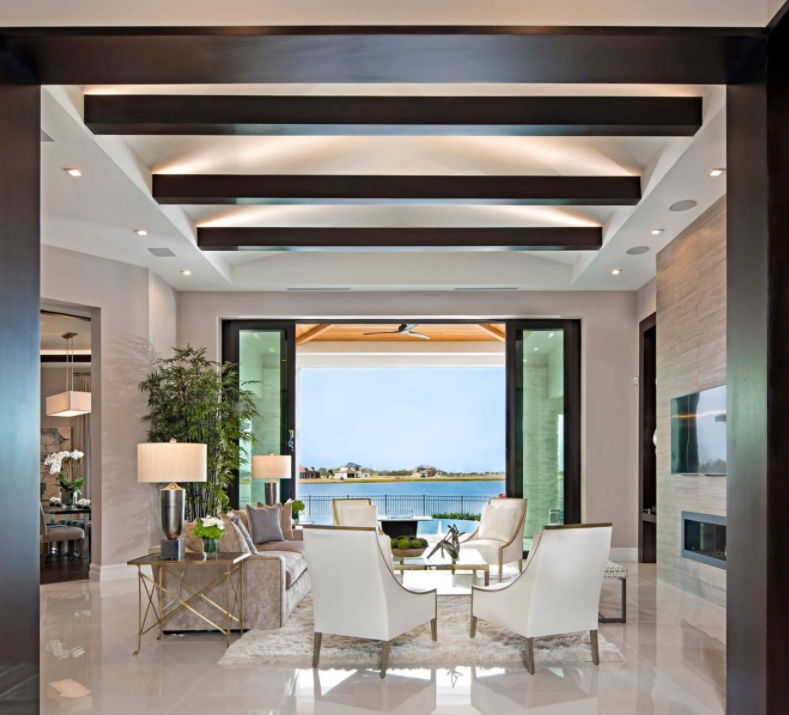 2. Diamond Builders
Diamond Builders have handled commercial and residential construction projects for over twenty years. They have a team of experts with local and international construction knowledge. They are known for maintaining a flexible relationship with their clients by providing them the best quality.
The designs available at Diamond Builders are unique and commendable, setting the benchmark in the industry. This company is continuously transforming customers' lifestyles with its amazing designs, premium quality work, and best architectural designs. Diamond Builders hold accreditations from Master Builders Of Victoria and Victorian Building Authority, so you can trust them for your construction projects.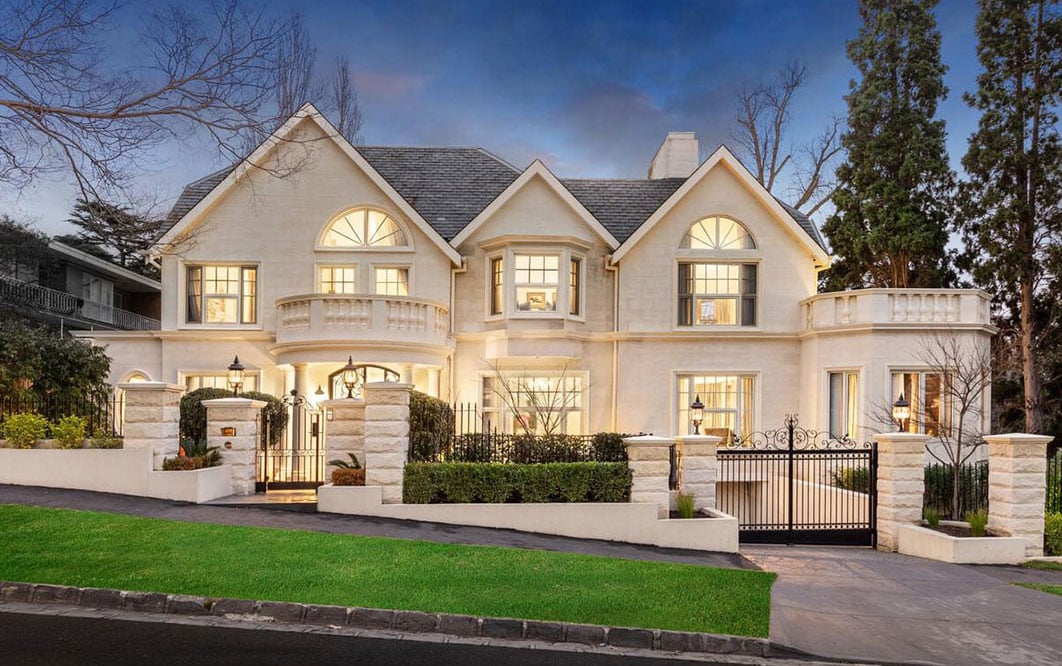 3. Ravida Property
Ravida have been leading luxury home builders in Melbourne for more than thirty years. They consider every little detail while designing and constructing your home, which enhances the lifestyle of an individual for an extended period of time. Every Ravida home is specially designed for each client to the highest standard of quality and design.
Ravida's award-winning team of skilled designers is the reason for their excellent reputation as gold standard prestige home builders in Melbourne. Ravida offers a full range of construction services and provides the best solutions for your construction projects.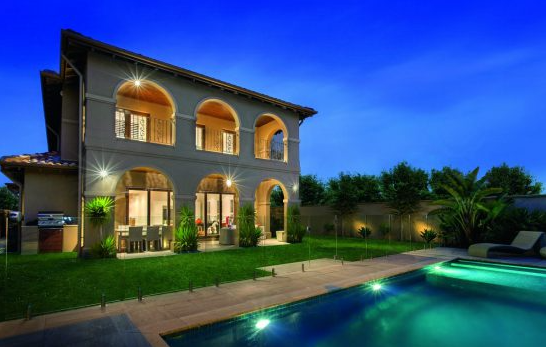 4. Hale
Hale was formed in 2006 by Matthew Collins. Hale leads in the list of luxury home builders in Melbourne. Hale works on the selected projects throughout the year to maintain service and quality. Hale consists of professionals having vast experience in their respective fields. Hale has a team of experts who are dedicated to delivering a development that meets your expectations. You can get everything from designing, documentation, construction services, including drawings under one roof. You can rely on Hale to make your construction experience efficient, comfortable, and enjoyable.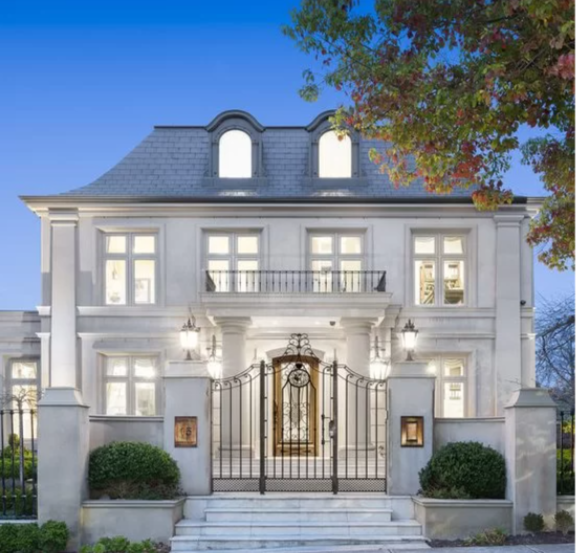 5. Hansen Living
Hansen Living is one of the premium luxury home builders in Melbourne, having specialization in building custom luxury home designs and construction. Hansen Living is consistently managing all the projects in their unique ways. Its unique approach with the great output has helped them to win the Master Builders' Best Custom Home award for 2014. It has attained an excellent reputation with its effective building procedures. Hansen Living has helped a large number of Australian families to fall in love with their residence.    
Hansen Living continues to set industry standards with their excellent and quality luxury home designs.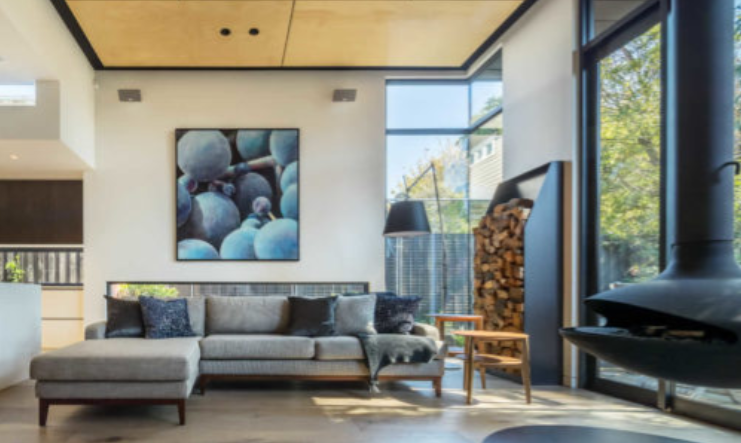 6. Nicon Built
Nicon Built is Melbourne's premium home construction company. Nicon Built has a professional team of luxury home builders who will remodel your home into a high-quality investment you will be proud to live in. They have experience of around 25 years in this industry. They are the master builders for over a decade. Nicon Built has a proven history of building a large number of luxury homes. Nicon Built has an excellent reputation in the market and owns very high ratings with many positive reviews.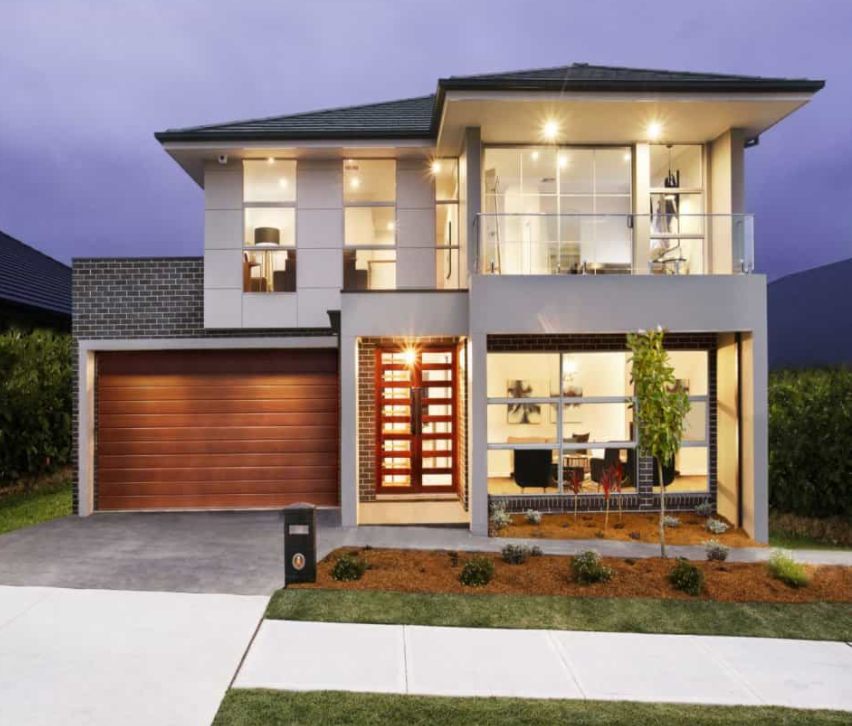 7. Silk Homes
Silk Homes was established in 1989. They provide you with custom solutions for your homes and buildings. When it comes to building luxury homes, no one can match Silk Homes. Their tremendous experience reflects in their portfolio. They featured in the house magazine, which promotes their reputation and makes them the best luxury home builders.
Silk homes is registered with the Australian Building Authority and is a member of the HIA and the Master Builders Association. They have specialization in building luxury custom homes and multi-unit developments.
8. Novus Homes
Novus Homes was founded in 1993 by Lino Antonelli. It has a team of experienced and well-trained professionals working with the company for more than ten years, and have proven, exceptional results in building luxury homes in Melbourne.
Novushomes has maintained an excellent reputation over the years, and it is a well-known company that follows a transparent approach to meet the customers' requirements. Year by year, Novus homes proves a top tier home builder by taking out HIA and MBA industry awards. Novushomes has won around 114 MBA and HIA trophies which includes three national recognition in the 25 years of building excellence.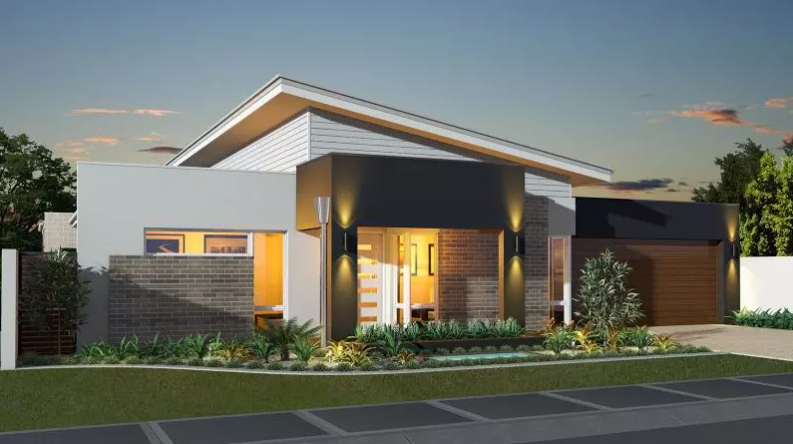 9. G.J. Gardner Homes
G.J. Gardner Homes are one of the most regarded luxury home builders of Australia. It was formed in 1983; since then, it has constructed over 35,000 homes in Australia and many constructions in Melbourne.
It has expanded its business in North American markets and New Zealand. In the journey of 35 years, G.J. Gardner Homes has won about 150 prestigious awards from Master Builders Association and Housing industry association for luxury home building.
They deliver you their promise by providing you with a consultative design to build a durable and stylish home. G. J. Gardner Homes holds an outstanding reputation  for maintaining the quality and transparency in their entire process.

10. Englehart Homes
Residents of Melbourne are taking advantage of the innovative designs of Englehart Homes for over 40 years. It completed its first award-winning construction in 1980. Englehart Homes is the most awarded home builder based on its dedication to customer satisfaction.
It has been recognised for proven excellence in the Construction industry. This can be demonstrated from the various awards that Englehart Homes owns. They design according to the customer's requirements that perfectly fit in their lifestyle.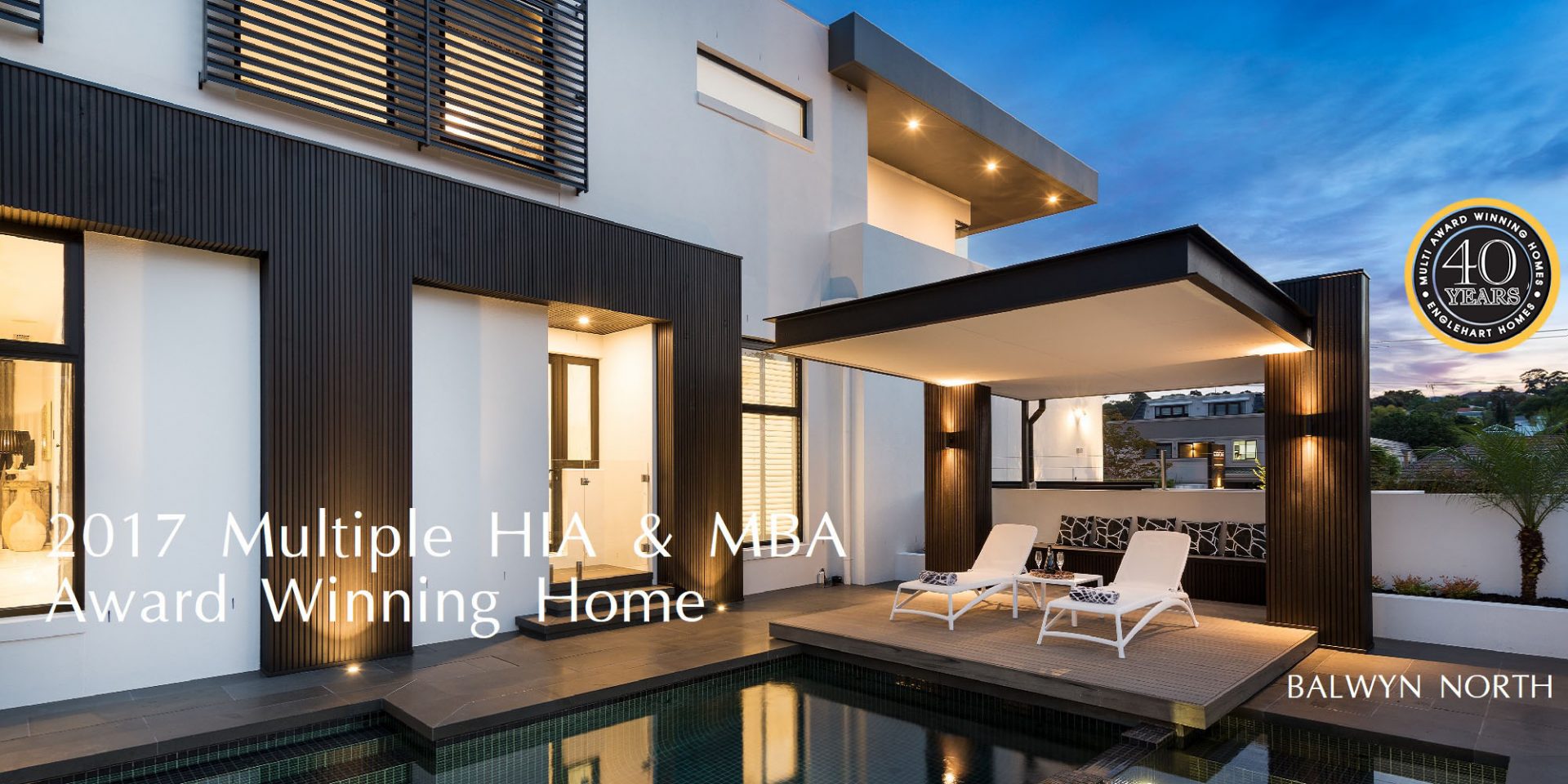 This list contains knowledge regarding their offerings and capabilities and how each luxury home builder satisfies the requirements of their customers. Apart from these luxury home builders, some other builders are also providing quality work to the customers.
Still undecided? Take a look at these honourable mentions for the Top Luxury Home Builders in Melbourne.
Honourable Mentions
●     Verde
●     Lentini
The decision to construct a luxury home is a huge step in someone's life. If you value living in style and comfort, with all the modern amenities to keep you safe and at ease, a luxury home might be the option for you. Start your journey with a luxury home builder.
The genuine luxury home builders will guide you at each step and support you from the initial stage to the end. These luxury home builders can offer best services in Melbourne and regional Victoria. After going through this article, you can make your mind to hire the best one from these listed builders.
Thinking of building your very own luxury home? Help your home builder help you by getting in touch with Predictsite now. Predictsite is proud of its status as one of the most valuable geotechnical resources for home builders and developers today. Through our platform, we offer sophisticated site classification services to meet our clients' needs. Our talented engineers are proud to serve the engineering and construction industry in Sydney, Melbourne, Brisbane and Adelaide.
Join the dozens of engineers and developers who have turned to PredictSite and Intrax to cut down on their geotechnical costs, provide faster, more accurate estimates, refine their slab designs and determine how best to address problematic soils. View our services here.